Location: San Francisco, CA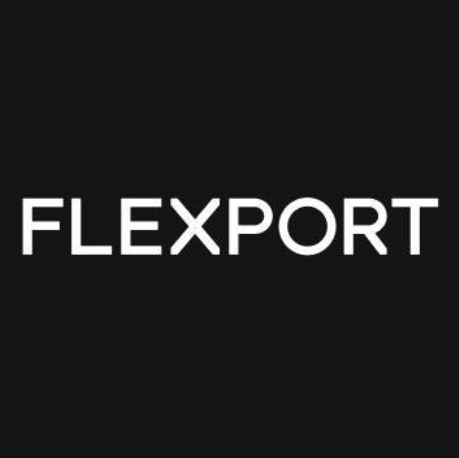 Forbes —Feb 21, 2019: Freight Startup Flexport Hits $3.2 Billion Valuation After $1 Billion Investment Led By SoftBank
Founded in 2013, Flexport has raised over $1B from investors that include the Founders Fund, Google Ventures, First Round Capital, Bloomberg Beta, Y Combinator, & Wells Fargo.
With offices on three continents, Flexport helps more than 10,000 clients and suppliers lead all aspects of their supply chain operations. Our team is as global as our client base and we're excited to continue building a product and service they love. Wherever you are, whichever role you play, you're guaranteed to share your day with committed, encouraging, and resourceful team members.
Webinar Marketing Manager
We are looking for a Webinar Program Manager to build an end-to-end global webinar program for both live and on-demand programs. This role requires the ability to assess and optimize current operations including resources, processes, and technology, and provide recommendations to drive webinar program maturity and outcomes. This is a highly-collaborative role which will work across several marketing groups and internal SME's and must align with cross-functional teams
If you're looking to roll up your sleeves, make an immediate impact, and be a high-visibility marketer within the organization, this role might be for you.
What You'll Do
You will develop a world-class webinar program, driving evolution in resources, process and technology. There will be heavy emphasis on process work at the start
You can work across marketing to develop webinar content and program agendas that support the key focus themes for the quarter, as a key tactic to support the broader DG campaigns
You will define and own the playbook and best practices for webinar execution from technical set up to event management and reporting
You will work cross-functionally to launch effective webinars, and take initiative to identify new opportunities and propose ideas based on persona interest and market news
You can educate users on performance guidelines informed by industry benchmarks and internal results
You will own and manage a webinar calendar and prioritize incoming requests relative to key marketing priorities
You will ensure webinar insights and data flow back to the business per data standards
You will provide regular reports on webinar performance
You will contribute to service-level-agreements with key internal and external partners
You will stay up-to-date on new technologies and best practices in the webinar and marketing technology space
What you'll need:
3+ years experience in a program management or production-focused role
Hands-on webinar platform experience, GoToWebinar and/or On24
General understanding of marketing technologies and the role of webinar tech in modern marketing systems
Experience developing and managing successful programs
Experience developing successful webinar content
Very organized, with ability to manage simultaneous projects to completion
Ability to look across solutions and identify areas for process improvements and standardization
Experience in training users on tool features & functionality with ability to translate technical concepts into consumable ideas
Ability to create and deliver executive summary presentations relating to activities
Where you'll work:
Our flagship office is on Market Street. We're dog-friendly. We do a lot of 1:1s at the beautiful Yerba Buena Gardens and, as a truly global company, we don't let geography slow us down. We rotate hack-a-thons and move Flexporters all around the world.
Investing your time with Flexport means having immediate impact, all over the world. You're empowered to do what's best for everyone and trusted to make the right decisions when and where you need them. Join our collective of entrepreneurs and improve the world's experience in global trade.
To inquire:
Contact: Dan Green <dgreen@vpofmarketing.com>