Location: San Francisco, CA (or fully remote)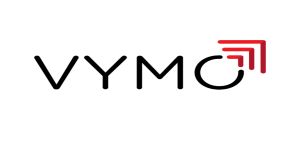 Title: (Sr.) Product Marketing Manager
About Vymo: Who we are, What we do:
Vymo is the sales acceleration platform of choice for many of the world's largest insurers, banks and financial services institutions. Headquartered in San Francisco and with offices in 7 countries across the globe, Vymo is among the world's fastest growing enterprise SaaS startups (3X growth year-on-year). Vymo is a category creator, an intelligent sales assistant that captures sales activities automatically, learns from top performers, and predicts 'next best actions' contextually. Vymo has 100,000 users in 60+ large enterprises such as AXA, Allianz, Generali and Berkshire Hathaway. Explore more here: www.getvymo.com/us
About the role: (Sr.) Product Marketing Manager:
The Go-to-Market team is responsible for equipping Vymo for success in all the strategic industry verticals that Vymo operates in across the globe. The Vymo GTM function handles messaging, positioning and launch paths for each of our strategic industry verticals and geographies. In short, this team is responsible for ensuring that Vymo has the most powerful, deeply verticalized market presence for each of our target market categories around the globe. GTM is also responsible for enabling our sales teams and partners to successfully land the value proposition in each market. In addition, GTM works with industry partners on joint solutions, enablement, and joint go-to-market programs. Vymo's #1 focus geography is now North America. We are looking to build on our excellent initial traction in the US market to build a strong, differentiated brand presence and a repeatable go-to-market motion for key industry segments within BFSI. We are looking for a PMM who will lead our product/industry marketing for North America. You will work with the VP of Go-To-Market to craft our stories for select industry segments within North American BFSI, and to ensure that we take each of our solutions to every potential customer in the market. You will need to have a solid grounding in product knowledge and marry it with a very good amount of depth in industry knowledge. Priori product marketing experience in insurance or banking will be ideal. You will play a central role in driving Vymo's market and product strategy for the USA. We guarantee that the role will be exciting (and demanding). You will be setting Vymo up for success in our most important market.
What might a day in your life look like?
Join all key prospect calls/meetings to present the industry point of view and to understand the common customer asks/pain-points: toward identifying the perfect solution package for each use-case

Get on discovery meetings with our existing customers and external industry leaders, to validate our positioning and identify key value drivers

Work with industry solutions and presales leads to validate/refine the nuances of each vertical solution

Work with the Head of GTM to develop a strong, differentiated point of view for each market category

Work with the central team of product marketing associates to create gold standard market content for each market scenario based on the above discovery and whiteboarding. Content will be for top-of-funnel (industry solution overview decks, intro documents, videos), middle-of-funnel (why do customers need Vymo now; competitive positioning), and bottom-of-funnel (ROI articulation, vision documents)

Work with L&D to ensure that all content is packaged up into easy-to-digest learning courses

Lead Vymo's messaging and positioning at BFSI industry events in the USA and analyst conversations
Is this right for me?
You should:
Have 5+ years of experience working in product marketing, industry analysis, or content creation roles in Enterprise SaaS or Strategy Consulting

Have worked closely with technology products; you must have the ability and inclination to get a deep grounds-up understanding of Vymo's product stack

Have experience with industry/market analysis. Ideally experience in having written industry whitepapers – i.e. depth is important 

Ability to create crystal clear, compelling, context-rich decks and documents (this will be tested as part of the interview process)  

Flair in internal and external stakeholder management

Ability to work collaboratively with people across functions and geographies

Ability to work at a rapid pace and juggle multiple simultaneous projects
Contact: Dan Green <dgreen@vpofmarketing.com>