Location: San Francisco, CA (or fully remote)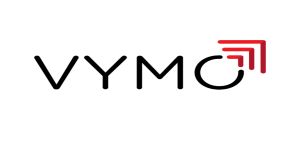 Title: Growth Marketing Manager – ABM
About Vymo: Who we are, What we do:
Vymo is among the fastest growing enterprise SaaS startups in the world. In plain speak, our deal sizes are in 6 or 7 figures and what we do isn't just convenient, it is critical to our customers. For instance, if you turn off Vymo for a day – you pause business as usual for some of the largest banks and insurers in the world that depend on Vymo to enable salespeople and delight customers.
Customers don't just buy our products off the shelf. It isn't a see-click-buy-use experience, but a consult-solution-deploy experience with significant investment from both sides. Our destinies are tied inextricably. And with great power comes great responsibility. So, we don't just hire people who can hack, break, or ship, we hire folks who can tinker, iterate, and solve meaningfully for our customers. And also, for us.
Who we hire: Who is likely to succeed here:
Our best hires are: 
not looking for a new job, but a new challenge 

unafraid to start from scratch and learn things

empathetic and kind to customers & colleagues
They also likely: 
have started stuff (startups, projects, communities) 

are living their passion (code, design, marketing), and

have a well thought out perspective on their work 
If that sounds like you, then we should talk. NOTE: We love interesting conversations with passionate people, but we also won't string you along for months on end. It's either a HELL YES or a no from us. ++ You can expect cakes and cookies in the mail during this time. 
About the role: Growth Marketer – ABM:
Our Universe of potential customers is finite and our sales cycles are complex. So the conventional demand-gen approach to marketing won't cut it for us. It has to be multi-touch, multi-dimensional campaigns that don't just provoke interest but also educate prospects about Vymo's value proposition and generate momentum in these target accounts. 
To that end, you are expected to:
Develop and implement target account strategy to support account-based marketing & selling

Develop and implement jointly sales pipeline generation and acceleration programs for specific, targeted accounts and contacts

Create annual and quarterly marketing plans and targets for targeted sales accounts and contacts that focus on new logos and accelerate existing opportunities.

Interface with sales to determine account priorities and enablement needs

Design & execute 1:1, 1: few, and broad-based marketing initiatives to meet pipeline requirements of varied account segments

Track lead flow to ensure the appropriate sales channels are following up on marketing in a timely manner.

Develop and maintain comprehensive account profiles and target personas; oversee a database of named contacts to align marketing and sales in defining the target audience required to achieve account goals

Evaluate, select and manage vendors that contribute to local demand creation programs including agencies, direct mail providers, and fulfillment services

Identify opportunities to improve marketing effectiveness through better audience segmentation, marketing techniques, and processes
Is this right for you? Let's see…
You must necessarily have:
2-5 years' experience

marketing to large enterprises in the US

Full stack marketing

(content, digital, events)

capabilities

owned a demand commit

(# leads, $$ opportunity or revenue) 
And it would help to have:
familiarity with the technical sales cycle and how to employ marketing communication strategies to nurture leads, drive adoption, and accelerate growth.
experience setting up and hosting webinars and live events with VPs/C level executives
working understanding of how financial institutions (banks, insurers, & others) operate
social media savviness and and understanding of how to generate engaging content
experience building, launching and reporting on campaigns using Hubspot & Salesforce
experience collaborating with cross-cultural teams
experience hiring, managing, and enabling teams
The Hiring Process: ~2 weeks
1) Culture Fit / Are we right for each other?
1:1 30 min open ended chat with VP-Marketing 

Purpose is to understand each others' aspirations, and  

If we have the

right vibe

together 
2) Assignment 
Assignment to solve for an ABM problem

Propose a detailed 30-60-90 day plan 

How it could be relevant for Vymo today
3) Assignment – discussion 
Post assignment discussion with the team

Educate us about your plan and proposal

How will this fit in our scheme of things 
4) Culture Fit / How will we work together
30 min with VP-Marketing

Closing on your next 30 – 60 – 90 days 

What do you need to be truly successful
Why join Vymo? Why now.
Start with a blank page, quite literally:

your opportunity to revisit conventions, reinvent what is necessary to build things ground up.
Ground zero, scaling a SaaS unicorn:

do what it takes to move the needle and scale the next SAAS unicorn, have a story to tell

The smartest of the smart people:

work with the smartest, most driven people in the business, and amplify your capabilities

Complete ownership, no half-measures:

own your work, end to end, from concept to execution with minimal intervention from anyone.

Enjoy a truly diverse, global culture:

we're spread across continents and are a melting pot of cultures; become a richer version of you
Contact: Dan Green <dgreen@vpofmarketing.com>