Location: San Francisco, CA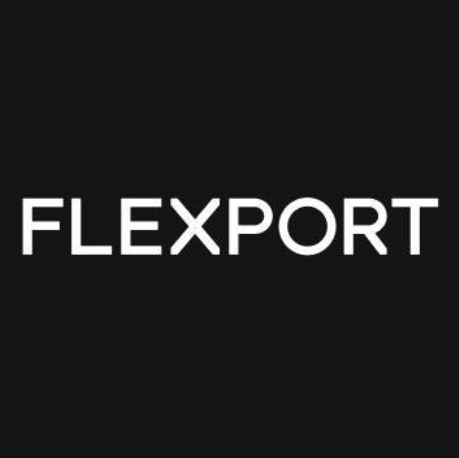 Forbes —Feb 21, 2019: Freight Startup Flexport Hits $3.2 Billion Valuation After $1 Billion Investment Led By SoftBank
Founded in 2013, Flexport has raised over $1B from investors that include the Founders Fund, Google Ventures, First Round Capital, Bloomberg Beta, Y Combinator, & Wells Fargo.
With offices on three continents, Flexport helps more than 10,000 clients and suppliers lead all aspects of their supply chain operations. Our team is as global as our client base and we're excited to continue building a product and service they love. Wherever you are, whichever role you play, you're guaranteed to share your day with committed, encouraging, and resourceful team members.
Manager of Integrated Campaigns
Flexport is looking for an experienced Manager of Integrated Campaigns to join the Global marketing team in San Francisco. The ideal candidate will have expertise in crafting and executing successful demand generation programs while collaborating closely with product marketing, sales, SDRs, and sales operations. We are looking for someone who can take full ownership of integrated campaigns, uncover new opportunities, move quickly, and has a strong appetite for growth.
If you're looking to roll up your sleeves, make an immediate impact, and be a high-visibility marketer within the organization, this role might be for you.
What You'll Do
Work with sales, regions and product teams to plan and execute end-to-end demand generation programs which include, but are not limited to, webinars, emails, nurtures, paid media, content syndication, etc.
Develop and execute innovative, multi-channel campaigns to drive New Business Meetings and sales pipeline, while closely monitoring conversion rates and optimizing campaigns at each stage.
Manage budgets, campaign ROI and SFDC dashboards.
Partner with SDR teams to ensure quality lead delivery and proper follow-up according to established SLAs.
Build a consistent feedback loop and continuously improve and optimize lead flow processes in conjunction with the Marketing Operations team.
Own campaign strategy and implementation plans with execution support from web, design, and field marketing teams.
Develop integrated campaigns across our modes of business, customer segments and select industries to expand the use of the Flexport Platform across the installed base, and attract new companies to ship with Flexport.
You will personally quarterback campaigns across the organization to drive alignment around, adoption of, and execution of all GTM programs. This includes campaign planning, sales roll out and results reporting.
Work with sales operations to develop and manage to pipeline targets and marketing contributions to revenue goals
What you'll need:
Bachelor's degree in business, marketing, or related field
Minimum of 4 to 6 years of full-time marketing experience
2+ years of demand generation/campaign experience
Experience implementing demand generation programs
Tactical, hands-on experience with lead forecasting, reporting, and analysis
Proven experience working with paid media and content syndication vendors
Experience partnering with SDRs and sales teams to coordinate, communicate, and deliver offers and campaigns that resonate deeply with customers along buyer's journey
Must be a self-starter who excels at multitasking and thrives in a fast-paced environment
Excellent time management skills with the ability to prioritize and shift workload to meet deadlines
Must have high energy, passion, innovation, creativity and a keen sense of humor. You love working in a fast paced, start-up environment.
You are a creative thinker who can generate and execute on innovative "breakout" marketing ideas for integrated campaigns
You like to have fun! And want to help us disrupt an antiquated, $3T business
Where you'll work:
Our flagship office is on Market Street. We're dog-friendly. We do a lot of 1:1s at the beautiful Yerba Buena Gardens and, as a truly global company, we don't let geography slow us down. We rotate hack-a-thons and move Flexporters all around the world.
Investing your time with Flexport means having immediate impact, all over the world. You're empowered to do what's best for everyone and trusted to make the right decisions when and where you need them. Join our collective of entrepreneurs and improve the world's experience in global trade.
To inquire:
Contact: Dan Green <dgreen@vpofmarketing.com>