Location: New York City, NY (or fully remote is OK too)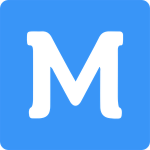 Title: Senior Manager, Content Marketing
About MaestroQA:
Our vision is to help companies become more customer-centric by providing them with a central source of insights on their customer experience.
MaestroQA makes omnichannel quality assurance software for modern support teams. Etsy, Mailchimp, Peloton, Zendesk, and more use MaestroQA to improve agent performance, optimize CX processes, unlock business-level insights, and enable amazing customer experiences—all while improving the metrics that matter like retention, revenue, and CSAT.
About the role:
If you're passionate about producing engaging and educational content, then this is an opportunity for you! In this role, you will build out and own the content strategy and development for MaestroQA. Your ownership will span across both thought leadership content as well as demand generation assets, including blogs, ebooks, infographics, case studies, social media posts, and more (experimentation with new channels will be key!).
Someone who feels energized by the challenge of building something new will thrive in this role.
The key focus areas to start will be:
Develop and manage the content strategy to build awareness, generate leads, and nurture contacts across the buyer's journey
Serve as the editor-in-chief by coordinating with internal and external teams to develop, copyedit, and optimize content across all marketing channels
Execute on SEO blog strategy in partnership with demand generation to increase content views and downloads
Qualifications:
Excellent written communication skills with a track record of delivering high-impact content
Data-driven marketer that owns their success metrics and analyzes results to inform future content development
Familiarity with SEO/SEM best practices for B2B
To inquire:
Contact: Dan Green <dgreen@vpofmarketing.com>