Location: Sunnyvale, CA (or fully remote)
Our client company: KloudGin — kloudgin.com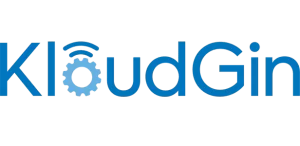 Title: Vice President of Marketing
The Vice President of Marketing is responsible for managing all aspects of the company's brand, marketing campaigns and operations, leading a team of internal and external demand generation, field marketing, PR and marketing operations resources.
We are looking for someone with experience in B2B SaaS Series A / B stage startups and a track record of competing against large established enterprise players like Oracle, Salesforce and SAP. The successful candidate will be both strategic – able to serve as the brand storyteller to create a competitive narrative in the market, and tactical – obsessed with metrics to optimize marketing efforts and results to grow the business. Speed is of the essence in this faced-paced environment and competitive market.
Role:
Responsible for overall marketing strategy, execution, budget and KPIs. This includes attracting, hiring, developing and retaining a top-performing B2B marketing team
Tasked with creating a market-leading brand and achieving targeted awareness across industry verticals
Measured on meeting demand generation and brand awareness KPIs that drive revenue growth
Integral part of executive team, working closely with CEO, Sales and Product leadership
Responsibilities:
Establish and expand the reach of the KloudGin brand and serve as the brand ambassador externally
Create both brand-level and product-level messaging that differentiates KloudGin from the status quo and established competitors
Create a demand generation engine that reliably produces qualified, enterprise and mid-market leads for sales across multiple industries
Build a content marketing strategy that supports SEO, ABM and advances the sales process
Create and manage a strategy to leverage industry analysts and influencers, including media to promote the KloudGin brand and differentiation
Create and manage a robust PR strategy establishing a cadence of KloudGin coverage and promotion of the KloudGin POV
Build and grow a strategy in the 'new normal' to connect with customers and prospects via event marketing
Requirements:
Prior marketing leadership in B2B technology companies
Startup experience, growing companies from 5-50M in ARR
Experience competing with established large software vendors
Demonstrated ability to build a strong B2B brand
Resourceful, independent and strategic as well as dedicated to producing results
Recruited and developed marketing teams of 5-20 FTEs
About KloudGin: KloudGin is the only SaaS combined one-cloud industry-focused field service and asset management solution that eliminates silos, automates work management processes, enables customer self-service, and increases worker productivity. KloudGin applications help operations develop new revenue streams and business models. Serving companies with complex, asset management and field service requirements, KloudGin connects customers, employees, sub-contractors and assets with AI-powered access to information on any device.
To inquire:
Contact: Dan Green <dgreen@vpofmarketing.com>