Location: San Francisco, CA
Forbes —Feb 21, 2019: Freight Startup Flexport Hits $3.2 Billion Valuation After $1 Billion Investment Led By SoftBank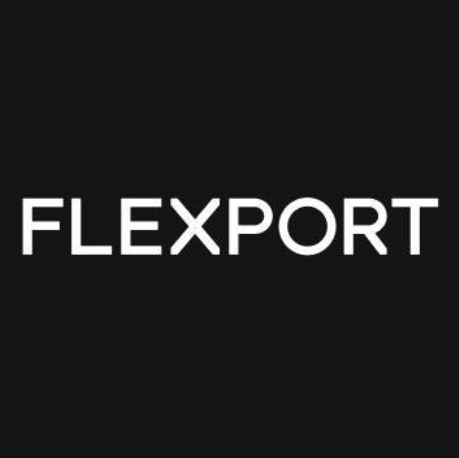 With offices on three continents, Flexport helps more than 10,000 clients and suppliers lead all aspects of their supply chain operations. Our team is as global as our client base and we're excited to continue building a product and service they love. Wherever you are, whichever role you play, you're guaranteed to share your day with committed, encouraging, and resourceful team members.
Sr. Director, Global Demand Generation and Integrated Campaigns
We're looking for Senior Director of Global Demand Gen and Campaigns to build and lead a team of seasoned integrated marketing campaign managers responsible for land and expand programs that deliver against marketing sourced and influenced pipeline goals. The ideal candidate will have a quantifiable track record, with experience building this practice from the ground up. Candidates must demonstrate the ability to operate and excel at the strategic as well as tactical levels. Success will be measured largely on hitting and exceeding pipeline contribution and influence goals
Responsibilities:
Develop integrated campaigns across our modes of business, customer segments and select industries to expand the use of the Flexport Platform across the installed base, and attract new companies to ship with Flexport
Manage a team that will develop programs across our wide portfolio of offers, working closely with sales, the broader marketing team, and our business practice leads to create compelling programs
Assist campaign managers who serve as quarterbacks across the organization to drive alignment around, adoption of, and execution of all GTM programs. This includes campaign planning, sales roll out and results reporting
Work with sales operations to develop and manage to pipeline targets and marketing contributions to revenue goals
Work with sales on account based marketing programs to help land and expand key accounts
Track, measure and report against campaign goals with clear dashboards that are always-on (in Salesforce)
Manage campaign team budgets and program ROI
What you'll need:
MBA Preferred. But we love smart people with amazing experience and impressive results too!
10+ years of experience in enterprise software with a deep understanding of technology and campaign execution
Understanding of the logistics business is a real plus!
10+ years of experience in creating and executing demand generation programs that build pipeline through integrated campaigns
Must have high energy, passion, innovation, creativity and a keen sense of humor. You love working in a fast paced, start-up environment
You are a creative thinker who can generate and execute on innovative "breakout" marketing ideas for integrated campaigns
10+ years of experience building and managing high performance teams
Results-driven with strong ability to analyze data and determine program forecasting and ROI
You are a true team player, not afraid to roll up your sleeves, with a keen ability to develop cross functional working relationships
You like to have fun! And want to help us disrupt an antiquated, $1 Trillion industry
Where you'll work:
Our flagship office is on Market Street. We're dog-friendly. We do a lot of 1:1s at the beautiful Yerba Buena Gardens and, as a truly global company, we don't let geography slow us down. We rotate hack-a-thons and move Flexporters all around the world. We are an equal opportunity employer and value diversity at our company. We do not discriminate on the basis of race, religion, color, national origin, gender, sexual orientation, age, marital status, veteran status, or disability status.
To inquire:
Contact: Dan Green <dgreen@vpofmarketing.com>