Location: San Francisco, CA (or remote)
Our client company: Compliance.ai— www.compliance.ai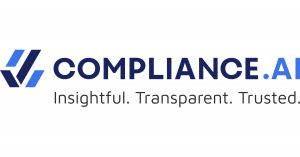 Title: VP of Marketing
Compliance.ai's mission is to transform the way highly regulated organizations address compliance risk and to modernize compliance processes for both regulators and regulated entities.
Compliance.ai delivers regulatory change management (RCM) solutions designed specifically for firms in the banking, financial services, and insurance industry (BFSI). Our unique Expert-In-The-Loop methodology ensures expert oversight of advanced machine learning technologies simplify and streamline complex RCM and compliance activities for our clients.
Responsibilities:
Provide hands-on marketing leadership, and develop and execute a marketing strategy to achieve immediate and long-term high-growth revenue goals. The position reports directly to the CEO, and is responsible for demand generation, product marketing, analyst relations, brand awareness, content marketing, corporate marketing, and communications, and community building.
Oversee and execute strategy on marketing initiatives that contribute to our high growth goals. Top KPIs include: attracting top talent, speeding the sales cycle.
Translate brand and market vision into differentiated and compelling product messaging for each audience and enable the outward-facing teams to tell our story to an executive audience.
Work closely with product and sales teams to understand our clients' needs, create go-to-market strategies, communications and collateral that reflects brand and ROI for our clients.
Lead the team in annual and quarterly marketing planning, keeping track of budget, and reporting on marketing initiatives' performance, with a focus on ROI and revenue growth.
Exercise a data-centric approach to gathering customer/user insights and using data to improve future marketing campaigns and results.
Position our products for our sales organization to win through effective sales enablement tools and initiatives.
Drive communications l presence to gain mind-share and tell our story through media coverage, speaking engagements, our online communities and social networks
Manage demand generation to attain an optimal marketing mix and to optimize resources to maximize market impact
Drive the creation of content, assets, and tools including sales presentations, ROI tools, whitepapers, blogs, competitive briefs and other materials
Requirements:
7+ years in marketing leadership role for B2B solutions in the technology/software space
Demonstrated success in building and managing a marketing organization, recruiting, retaining, and motivating our existing team and future talent.
Experience with marketing Enterprise SaaS solutions, especially those focused on Financial Services and Governance, Risk, and Compliance
Exceptional communication skills – ability to prioritize and efficiently and transparently communicate marketing goals and results at a team, executive, and Board level.
Demonstrated ability to develop impactful, fact-based, value propositions (requires strong analytical and creative thought processes). Has ability to distill learnings and pinpoint customer pain points, as well as turn them into differentiated messaging and content.
Ability to quickly assess and understand customer buyer journeys to improve results, and synthesize into meaningful, quantifiable, differentiated messaging.
Strong writing, analytical and presentation skills
Hands-on working experience using modern third party marketing campaign management, advertisement and demand generation solutions
Contact: Dan Green <dgreen@vpofmarketing.com>