Location: New York, NY
VPofMarketing.com client company: CoEnterprise — www.coenterprise.com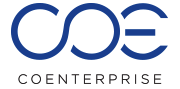 CoEnterprise is an award-winning B2B software and professional services company headquartered in New York City. Founded in 2010, CoEnterprise delivers supply chain and business analytics solutions and services that transform how companies connect and do business. Syncrofy, CoEnterprise's industry-leading EDI visibility software, provides data-driven business insights to key team members without requiring any advanced technical knowledge, enabling customers to analyze, interpret and act on information faster and more effectively.
Job description: Vice President of Marketing
Responsibilities:
Own all marketing strategy and tactics: Drive audience engagement, advance brand recognition and trust. Lead all marketing initiatives, including demand generation. messaging and positioning, digital and social strategy
Maintain a marketing technology stack that enables data-driven decision-making and establish culture of accountability and results
Establish a comprehensive demand generation strategy comprising inbound and outbound programs to meeting growth objectives each month. These will include SEM, SEO, email, events, field marketing, webinars, user conferences, and customer marketing
Lead PR /AR programs
Make and drive data-driven decisions and establish effective frameworks, metrics, and strategies to inform the CoEnterprise's approach to both brand building and direct channel marketing strategies
Ensure rigor and discipline across all programs that support integrated marketing and partnerships
Work closely with key internal stakeholders to develop and execute dynamic campaigns that drive growth for their target segments
Lead and continue to build team of in-house marketers based in New York
Qualifications:
10+ years of marketing leadership experience
Experience in marketing B2B enterprise technology products, ideally with focus in artificial intelligence or software development
Startup experience is a must.
SaaS experience preferred.
Experience building enterprise brands at a global scale
Experience establishing metrics to approach marketing strategy & spend
Experience utilizing digital & offline channels and tools to build a customer base, brand, and community-driven content
Experience building integrated brand/marketing architecture and frameworks, and communicating these across an organization
Community marketing a plus
Must be a metrics-oriented demand generation expert
Education:
BA/BS. MBA preferred.
To inquire:
Contact: Dan Green <dgreen@vpofmarketing.com>